Please email all resumes to careers@drivefulfillment.com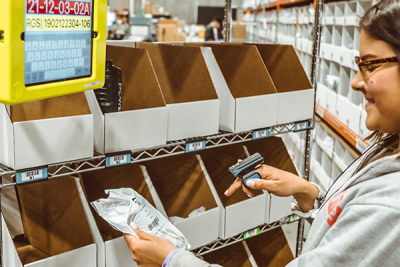 Full-Time Return Specialists position available. Looking for a detail oriented, self-motivated, team player, problem solving employee that can multi-task. Great opportunities for growth within the company. In charge of processing returns and placing items back into inventory, which includes maintaining a high level of professionalism, updating customer return information in database, issuing refunds, etc. We are looking for someone who will take ownership of customers issues and follow problems through to resolution. Bi-lingual is preferred but not necessary. Please contact for more details.
We are looking for an experienced Fulfillment Production Coordinator to manage organization of key client projects. Responsibilities include delivering every project on time within budget and scope. PCs should have a background in business skills, program management, budgeting, and analysis. Experience in shipping, fulfillment, and/or warehousing is also helpful. Production Coordinators are skilled at motivating the best out of the teams and programs that they oversee. They thrive when planning projects, working with teams, and delivering a positive client experience. Please contact for more details.
Opportunity available in our recognition department. We are looking for someone to assist in fulfilling client recognition lists, managing inventory, and shipping these lists. Must be detail oriented and a good team player. There are great opportunities for growth within this position. Please contact for more details.
Get in touch today for more information on open positions or to chat with a team member directly.